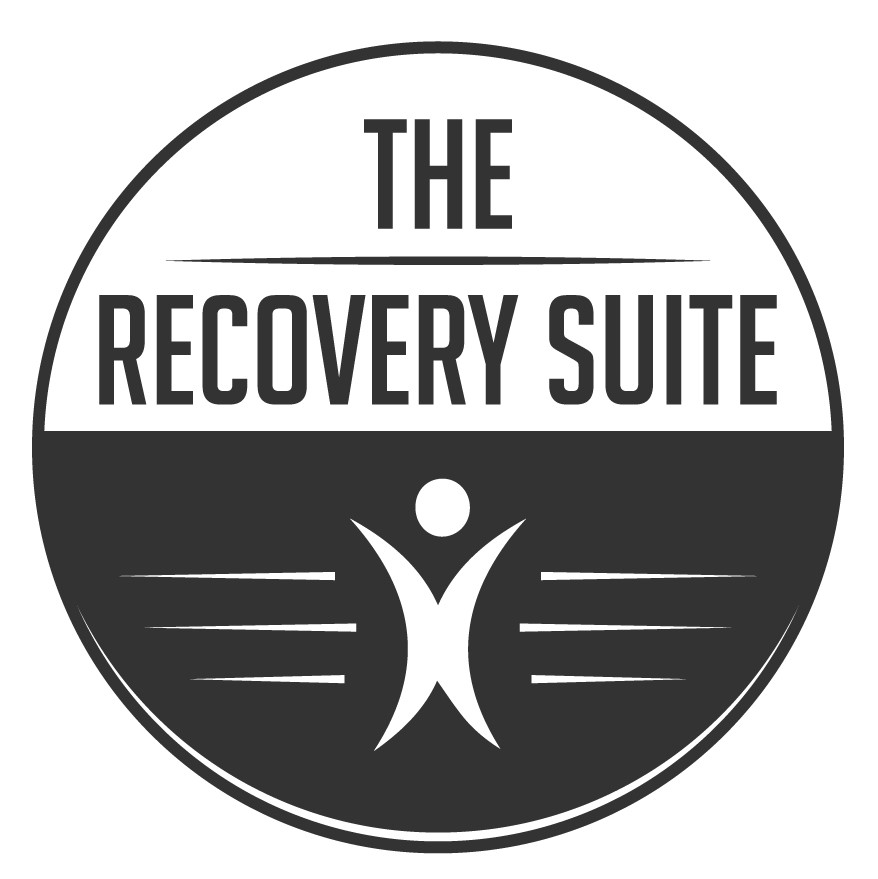 Below are testimonials and Google Reviews, from Back to Health Chiropractic & Acupuncture patients and The Recovery Suite members. Call today, and begin your journey to feeling better and living a stronger, longer, and more active life.
Welcoming atmosphere, helpful staff and top notch supportive and encouraging therapy. Wouldn't go anywhere else!
~ Cindy Tolin
They have done wonders for me with my chronic back problems. When I thought I was destined for surgery Dr Erik was able to work his magic and keep me mobile and pain free.
~ Raymond Connors
Had issues with muscles in my ribs that were really painful and would spasm a lot. Dr. Erik took care of everything in two short visits and my back feels fine.
~ John O'Brien
Amazing work. I have a knee and heel issue. I never thought to check with a chiropractor for a knee issue. But the problem was found and I am being treated. It's working! Hard to believe my foot doctor could not find the issue.
~ Penny Botelho
After my 1st visit, my back felt really good! Not only does Erik work wonders, but he's also one of the most down to earth people you'll ever meet! I highly recommend this practice!
~ Dan Szabo
I have been seeing Dr. Erik for years for my neck and back issues as well as some GI issues. He is knowledgeable and caring. He takes his time to listen during sessions and I never feel rushed. Dr. Erik is one of the best and I am loving the new Southbury office space.
~ Ann Marie Napolitano
Our family have been so pleased with Dr. Erik. His attention to our well being is a blessing. The staff are so pleasant and professional.
~ Sue & Richard Turner
Friendly, thorough, knowledgable and effective. Went for migraine headaches as an alternative to medications and have been very pleased with the integrative approach and results. Highly recommended.
~ Peter S.
Dr. Erik is the best of the best!! He is personal in hearing what is needed, professional in knowing what he is doing and the environment is great and family oriented. Both chiropractic and in acupuncture. Dr. Erik provides knowledge in helping with your problem and overall health. What a wonderful place to go, too!! Thank you Dr. Erik and staff for your positivity, good energy, and support, something everyone needs to experience.
5 STARS ⭐⭐⭐⭐⭐
~ Michelle Staber
I was diagnosed with TMJ and had been experiencing sever pain in my jaw for months. I visited a few specialists and they were unable to help and said "just don't chew gum or yawn". Being fed up with the pain, I made an appointment with Dr. Erik and after 15 minutes of treatment, I felt completely pain free and have full range of motion with my jaw. Thank your Dr. Erik.
~ Gary Garofalo
Whether I'm in acute pain or just need a "tune up," Dr. Erik is there to address the issue and get me back to 100% happy and healthy! Highly recommend the professional and compassionate care!
~ Danielle Hawthorne
Dr. Erik is the only person I trust to work on my neck, tweaked it again last week and he was able to get me in right away when I called today and it already feels a little better. Even my husband has gone to him- he always toughs everything out, but Dr. Erik worked on his sciatica. We recommend Dr. Erik to everyone. Don't tough it out, just go see him!
~ Rebecca Daniels Clampett
Dr. Erik got my painful foot hiking ready just in time for a wonderful trip to Acadia. I would recommend him highly.
~ Stephanie Carter
I have had neck and shoulder issues which have greatly improved with Dr. Erik's help. I currently return for monthly maintenance, which I feel keeps me aligned and acts as a preventative measure. He's a very positive person and always reassuring anytime I am feeling in pain. I never feel rushed at my appointments and I always feel comfortable there.
~ Lynn Rose
Dr. Erik LeMoullec, was referred to me after I sought treatment from orthopedic and rheumatologist doctors. After two visits, I am very encouraged by the results. He is extremely knowledgeable in his field of study specializing in soft tissue injury. He is using a technique called; Active Release Technique. He takes his time explaining the issue and the procedure before he administers it. I highly recommend Dr. Erik. I feel like I have a new lease on life. Thanks!
~ Ellen Murphy
Attentive team and very helpful.
~ Lucia M.
I've worked with Dr Erik for many years with the best results I've ever achieved in over 45 years of chiropractic care. He knows exactly what works for the specific situation! I would recommend his practice without hesitation.
~ Joyce Rubinstein
Dr Erik and his staff are topnotch and ready to address issues in a thorough, caring manner. With his help, I am able to walk without knee pain, full strides!
~Ellie Boyd
I've been going to Dr. LeMoullec for years when needed. He has been able to treat various problems for me when I have found new ways to mess up my back or hip. I'm a bit larger myself and work a desk job 8-10 hours a day. His techniques in muscle manipulation and acupuncture have helped my lower back problems, neck/shoulder pain, my hip pain, and even my anxiety at one point. The office has such an enjoyable, laid back feeling— yet they are never lacking in professionalism.
~ Brandi Hogestyn
Erik is the best. He helped with my daughters ankle in which she was able to continue playing Lacrosse all through high school. I'm a walker and was having terrible neck pain was not able to continue walking. I saw Erik and it didn't take long before I had no pain. His office is great and they are prompt with their appointments.
~Jacqueline Pikulski
Went to Erik for back and shoulder issues. I can't say enough good about him, his diagnosis is always spot on and his treatment works every time. Highly recommend him.
~ Ira Rubenstein
On 2 separate occasions I have found odd ways to injure myself. The first was a very common lower back injury which involved  tweaking my bulging L4 disc and the second was a tear of the trapezius muscle which caused a knot to form.  Both of these were very painful and I have heard horror stories from others with similar injuries in terms of the lengthy amount of time it takes to heal.  But then I was introduced to Dr. Erik LeMoullec who in only a few treatments over a 1-2 week period got me back to being 100% so I could resume my active lifestyle.  Dr. Erik also showed me stretching exercises to do on my own to assist in the healing process. Dr. Erik is truly amazing and very friendly and professional. I live in NY and have access to dozens of chiropractors but will go out of my way to travel to be treated by him.  Dr. Erik is the best and I have and will continue to recommend him and Back to Health Chiropractic & Acupuncture to others.
~ Donna Kiely
I've been going to Dr. Erik since last year when I hurt myself (stupidly) doing dead lifts in my living room. Not only did he carefully put the herniated disc in my spine back in place, but he also diagnosed the deep knots in my hip that for the past 8 years my doctor said was sciatica and my orthopedist referred to simply as "bursitis". I'm now pain free and flying without a net, thank you Dr. Erik!
~ D.D.
Dr. Erik is excellent. After months of looking for relief from heel pain, (seeing Orthopedic) Dr. Erik had me walking pain free after my first appointment. The staff is courteous and appointments are available at convenient times. I highly recommend Dr. Erik and his staff to keep you moving pain free.
~ Sandy Bent
Dr. Erik is fantastic. He's been helping me and my family for years. I was troubled with neck and back pains for years and he's got me pain free and mobile again. I highly recommend him and the entire practice. They're true professionals.
~ Michael Roche
Always extremely healing and excellent back alignment treatment, every visit! I highly recommend to anyone.
~ Kimberly Osborne
My daughter's pediatrician referred her to Dr. Erik when she was having frequent headaches. He diagnosed the problem immediately, began a treatment plan and no more headaches! I have since been treated successfully by Dr Erik several times over the past few years for different painful neck and back issues. I had previously been to other chiropractors in the area but would only go to Dr. Erik's office in the future. I highly recommend him.
~ LaRue Clemens
Dr. Erik and his staff really are amazing – my son and I have been in for various pain/injury issues and always walk out feeling so much better! They have the magic touch – highly recommend!
~ Dana Buck
Dr. Erik is simply the BEST! I have back and neck issues stemming from a car accident in the early 90s and my regular adjustments with him keep me in great condition. His hands know precisely where the pain is and with his training and knowledge it's like magic and the pain is gone! Look no further if you have any back, neck or body aches. Go see Dr. Erik!
~ Jane Buitron
I have been going to Back to Health for years, every time something is out of whack – my neck, my back, hip joints… Dr. LeMoullec is truly a gifted practitioner. He uses both acupuncture and chiropractic techniques to get you back to normal quickly, often after just one visit. I can't recommend him and the Back to Health practice enough. Don't hesitate. The minute you feel stiff or the slightest pain, call Dr. LeMoullec, you will be glad you did!
~ Sandy Sockett
In high school I went to many, many physical therapists and sports doctors to fix my hip issues from playing soccer. None of them could help me! This was the only place that had the know-how to work my body back into health. They saved my high school soccer career and my ability to do all of the physical activities I love. Thank you Back to Health! Thank you Dr. Erik!
~ Tristan Mahan
I often believe that I'm still able to act like my younger self, so when I over do it and need a little mending or PT, Dr. Erik and staff have been there to put me back together. They are able to provide the right care and maintenance to keep our whole family active and moving through life's speed bumps. I recommend and trust them for my wellness needs.
~ DJPACK3
I have been involved with chiropractic care throughout the tristate area for over 40 years. Erik LeMoullec has been my (and my family's) go to guy for the 10 years we have lived in Southbury. His keen diagnostic skills are spot on, especially with our sports related muscle and soft tissue concerns. His professional approach to healing, with continued movement at the core is why we remain so active and pain free. Without exception, I've always left his office feeling stronger in every way. His positivity is contagious.
~ Justine Keating
My fam can always depend on Dr. Erik to fix us! We have gone to him for several problems and always a) walk out with immediate pain relief and b) totally heal after a few sessions. I recommend him to all I meet in need of muscle or back relief.
~ Patti Frering
Dr. Erik is always cheerful and efficient. He gets to the solution for stiffness, pain or alignment problems quickly and thoroughly. A true healer.
~ Charles Jackson
Dr. Erik is great! He is friendly, enthusiastic, punctual and able to treat any condition you are dealing with. He will individualize your testament plan to meet your needs and ensure you heal as quick as possible. Highly recommend Dr. Erik to anybody in need.
~ Matthew Marks
Dr. Erik and his staff really are amazing – my son and I have been in for various pain/injury issues and always walk out feeling so much better! They have the magic touch – highly recommend!
~ Dana Buck