The Back to Health Chiropractic & Acupuncture Wellness Center, in Southbury, Connecticut, is a state of the art multidisciplinary wellness center offering chiropractic care, physical therapy, acupuncture, and massage therapy, specializing in the treatment of soft tissue, led by Dr. Erik G. LeMoullec DC, FCAMI.
Dr. Erik is taking a different approach to healthcare, placing a strong emphasis on injuries to soft tissue, (muscles, tendons, ligaments and nerves) something that is often overlooked by many physicians including chiropractors. It is these soft tissues that are responsible for a wide array of injuries including: headaches, carpal tunnel, back aches, tennis/golf elbow, knee injuries, and plantar fasciitis, to name a few.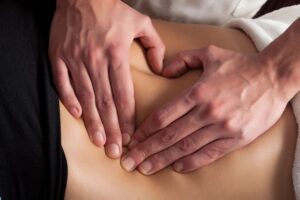 We are devoted to providing all of our patients; infants & children, through seniors, athletes, pregnant patients and everyone else in between, with the highest level of natural healthcare. By utilizing the most advanced and successful methods and techniques available, we strive to meet each patient's very individual needs. Our belief in excellence and ethics sparks our determination to offer our community safe and effective alternative solutions for their healthcare needs.
At the Back to Health Chiropractic & Acupuncture Wellness Center, we are firm believers sharing knowledge with our patients. It is the gateway to active care and rehabilitation, so patients can begin exercising their muscles, joints and bodies as a whole, leading to living better, longer, active lives!
Learn more about us, or call to schedule your appointment and start feeling better today (203) 263-0411