Having had broken bones, muscle/tendon tears and sprain/strain injuries, "Dr. Erik" has had his fair share of going through today's healthcare system. One thing always concerned him.
There has never been a specific place to go to when you have a soft tissue injury, until now…
Dr. Erik is the founder and owner of the Back to Health Chiropractic & Acupuncture Wellness Center including The Recovery Suite. He is taking a different approach to healthcare, placing a strong emphasis on injuries to soft tissue, (muscles, tendons, ligaments and nerves) something that is often overlooked by many physicians, including chiropractors. It is these soft tissues that are responsible for a wide array of injuries including: headaches, back aches, tennis/golf elbow, carpal tunnel and plantar fasciitis, and many more.
His education includes a Doctor of Chiropractic Degree from the University Of Bridgeport College Of Chiropractic and a Bachelor's Degree from SUNY Oneonta, with a major in biology and minor in chemistry. Both were completed with Cum Laude honors. Dr. Erik also has an Athletic Training certification from Hofstra University.
After graduating from chiropractic school, Dr. Erik went on to complete his 150 hour certification program to earn his Fellowship in Acupuncture. The addition of acupuncture to the practice has not only expanded the scope of what we can treat, but has also brought an irreplaceable asset when treating soft tissue injuries.
Dr. Erik is a certified A.R.T. (Active Release Techniques)® provider, a certified Graston Technique® provider and a certified Cold Laser Therapy provider as well. He also specializes a wide variety of alternative, health treatments through The Recovery Suite at Back to Health which have helped athletes and those with active everyday lives, to reduce their pain, recovery quicker and feel their best!
In addition to his time with patients at the Back to Health Chiropractic & Acupuncture Wellness Center, he has worked on the 2006 / 2007 / 2008 / 2009 / 2010 / 2011 Medical Staff for the NYC® marathon and is an A.R.T.® provider to athletes competing in the Revolution 3 series triathlons in Middlebury, Connecticut.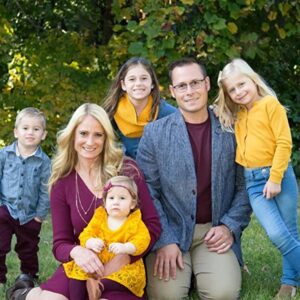 On a personal level, Dr. Erik has completed many endurance races including half marathons (including the Buffalo, NY half-marathon to raise funds for heart disease research), full marathons, Tough Mudders® and triathlons. He has been involved in sports and has been active throughout his life. Growing up in Rockland County, New York,  Dr. Erik started playing sports at a young age. Ice hockey, baseball and karate kept him focused and started to cement his love for the biomechanics of the human body. He eventually went on to earn his 3rd degree black belt in jiu jitsu and play baseball for a division 1 university.
Dr. Erik currently lives in Southbury, Connecticut, with his wife Shannon and their four children; Hayden, Reese, Ryder and Harlow. He is the author of the novel, Remember Your Name, which is the 2015 winner of the B.R.A.G. Medallion and debuted as the #2 historical biography on amazon.com. Dr. Erik loves being part of an active local community and contributing his knowledge to keeping everyone healthy and active.
To set up an appointment with Dr. Erik, for a discussion, consultation, evaluation and treatment; contact the office today!