Having had broken bones, muscle/tendon tears and sprain/strain injuries, "Dr. Erik" has had his fair share of going through today's healthcare system. One thing always concerned him.
There has never been a specific place to go to when you have a soft tissue injury, until now…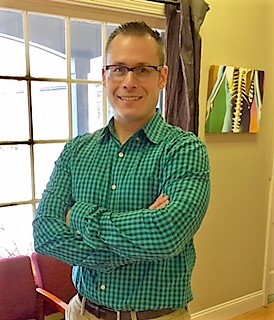 Dr. Erik is a certified A.R.T. (Active Release Techniques)® provider, a certified Graston Technique® provider and a certified Cold Laser Therapy provider as well. He also specializes a wide variety of alternative, health treatments through The Recovery Suite at Back to Health. Dr Erik has helped athletes and those with active everyday lives, to reduce their pain, recovery quicker and feel their best!
In addition to his time with patients, Dr. Erik has worked on the 2006 / 2007 / 2008 / 2009 / 2010 / 2011 Medical Staff for the NYC® marathon and is an A.R.T.® provider to athletes competing in the Revolution 3 series triathlons in Middlebury, Connecticut.
On a personal level, Dr. Erik has completed many endurance races. These include half marathons (including the Buffalo, NY half-marathon to raise funds for heart disease research), full marathons, Tough Mudders® and triathlons. He has been involved in sports and has been active throughout his life. Growing up in Rockland County, New York, Dr. Erik started playing sports at a young age. Ice hockey, baseball and karate started to cement his love for the biomechanics of the human body. He eventually went on to earn his 3rd degree black belt in jiu jitsu and play baseball for a division 1 university.
Dr. Erik currently lives in Southbury, Connecticut, with his wife Shannon and their four children; Hayden, Reese, Ryder and Harlow. He is the author of the novel, Remember Your Name, which is the 2015 winner of the B.R.A.G. Medallion® and debuted as the #2 historical biography on amazon.com. In 2023, Remember Your Name was named the silver medal winner in non-fiction for the Readers' Choice Awards®. Meanwhile, Dr. Erik loves being part of the vibrant local community and contributing his knowledge to keeping everyone healthy and active.
To set up an appointment with Dr. Erik, for a discussion, consultation, evaluation and treatment; contact the office today!